Let's face it: No one goes into eCommerce because they want to be amazing at picking and packing.
You love what you do. You love your products. You love getting creative with your website, your Instagram account and your email copy. We get it.
In business, however, the unsexy stuff can be easily overlooked, and unfortunately, we're overlooking the things that are essential to business growth and success.
It may not be sexy. It may not be fun.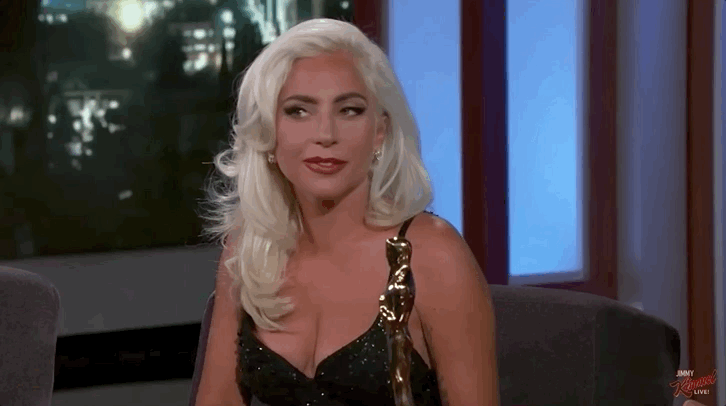 But before you roll your eyes and auto-exit this tab, hear us out.
Picking and packing is one of the easiest ways to win back time in your day while simultaneously delighting your customers.
How you manage the pick and pack process in eCommerce makes every difference between getting out error-free orders on time and receiving customer complaints on late deliveries.
To help you get on your picking and packing way, we've put together a few simple tips that you can start implementing today. You'll be surprised by just how simple it is:
Picking inventory
Picking is mostly known as a warehouse process but it has a massive impact on the productivity of your whole supply chain.
The good news is that picking inventory is an incredibly controllable fulfilment process that has the power to either disappoint or delight your customers.
Picking itself isn't a difficult process. Most business owners know their warehouses or storage facilities like the back of their hand. The challenge lies in the uniqueness of each business, and the specific requirements they have. There is no one size fits all approach to picking, but there are few standard methods used by retailers across the globe:
Piece picking
Piece picking is generally the first method used my eCommerce businesses. Here, only the products necessary for one order will be picked at a time. This method keeps packing errors to a minimum because you're able to focus on one order.
Zone picking
This method is used for larger, more complex distribution centres where you have enough feet on the ground to pick from different sections at once. Your distribution centre will be divided into different sections, and you'll have a dedicated picker for each section. This means items for multiple orders are picked at the same time and collated during the packing phase. This is a very time-effective picking method, however, there's also a greater risk of packing the incorrect items.
Pick path
For large distribution centres and warehouses, the pick path is one of the most critical aspects of picking and packing. Warehouse management systems generate pick paths to minimise the distance operators have to travel, slashing hours off the picking process every day.
The pick path, item location, item and quantity will all be accessible on the picklist generated before each picking session. You can learn more about picklists here.
Packing orders
Many business owners aren't aware that picking and packing are two totally different processes, and although they may seem similar, the packing process needs to balance waste reduction and speed all in one go.
Packing has posed a challenge to eCommerce businesses since its inception because more orders mean more labels, more packaging types, more tracking numbers and more manifests.
It all starts with a clear, easy to scan label
Labels can be a big pain point for new business owners. Different couriers have different label sizes, and printing them on different printers can be very costly. To avoid these costs, some retailers resort to printing A4 label and trimming them. But this poses two problems:
Some couriers cannot scan regular A4 paper

If the label is not printed correctly (ie there are patches) the courier will not accept the delivery
Shippit can help your streamline labels through one printer so you don't need to waste time cutting A4 labels or waste money using multiple printers.
Once you've got the right label, in the right size, your courier is booked and you'll need to pack your items:
Use the right packaging for your products
Using the right packaging for your products reduces environmental waste and shipping costs. There is a range of packaging types to choose from. See which one is right for you:
Boxes and satchels
Shipping satchels are awesome. They're lightweight, cheap and really easy to ship non-fragile items.
If you use satchels, you basically just insert the items, seal the bag and pop on the label. Satchels are great for fashion items, and can also be reused for returns.
Satchels are amazing and make our lives easier, but the most common packaging for eCommerce is corrugated boxes with filler.
Boxes protect the items and are great for things like health and beauty products, electrical items, sports equipment and anything else with a box around it.
The main consideration when using boxes to ship your items is the size of the box for each shipment.
Biodegradable packaging
Millions of online orders are placed every day, causing deep concerns about the amount of waste produced in the shipping process. The good news is that a multitude of eco-friendly packaging solutions have come to the market, and many retailers and consumers are opting for biodegradable and compostable shipping materials.
Shippit has teamed up with noissue to bring you sustainable shipping options. Get your eco-friendly satchels here.
Custom packaging
If you're looking to stand out, custom packaging is the way to go.
Custom packaging adds major value to the customer and improves the unboxing experience. Have a bit of fun with your brand and ship your products in custom branded boxes.
Packing materials
Once you've got beautifully designed custom boxes or your biodegradable satchels, you'll need to make sure your products are secured for the shipping process. Below are a few things you might need:
Don't forget about the unboxing experience
Once the hard work of picking and packing is over, it's easy to forget about it and move onto the next order. But our work is not done yet!
The unboxing experience is a critical touchpoint in the customer journey, but it's often an afterthought for many eCommerce business owners.
An amazing unboxing experience has gone from nice-to-have to must-have. Your unboxing experience is how you tell your brand story to your customers, and an impressive unboxing experience can increase brand loyalty in a time where customers are more fickle than ever.
Not only is an amazing unboxing experience critical for a seamless customer journey, but it's also becoming a new marketing tool as customers jump at the bit to share your beautifully packed items on their Instagram feeds.
Here are things that will up your unboxing game:
The wrap
Picking and packing isn't rocket science; it should make your life easier, not harder. Just remember:
Picking is an internal process that is made easier and faster with a picklist

Packing is the process of boxing up and labelling orders ready for the courier and can be made easier with the use of a pack slip

Unboxing is becoming a must-have for eCommerce business owners looking to build their brand among buyers
Want to improve your picking and packing process? Chat with our team today about best practice and how Shippit's picklists and pack slips can save you time and reduce fulfilment errors.
Track it, brand it, Shippit
Reduce inbound queries and complaints by up to 90% with Shippit. See how!